A new week and my new art, hello guys so this week i created SHIVLING zentangle art.
zentangling is made up of two words that is ZEN + TANGLE = ZENTANGLE… Here zen means meditation and calmness whereas tangle is referred to as different patterns and designs.
here are the steps to do zentangling:-
DRAWING:- so we can draw any random thing just like i preffered to make shivling. we can draw something related to the occasion.
BORDER:- Draw border, it gives a good look to the drawing
TANGLES:- Feel free to draw different patterns and strokes.
SHADE:- Add shades of gray with a graphite pencil to bring contrast and dimension to your drawing. The black and white two-dimensional tangles transform through shading and appear three-dimensional.
SIGN IT:- This is art you created. You should sign it.   On the back, place your name, date, comments and observations.
APPRECIATE:- Hold your drawing. Turn it this way and that. Appreciate what you just created.
here i have my zentangle art:-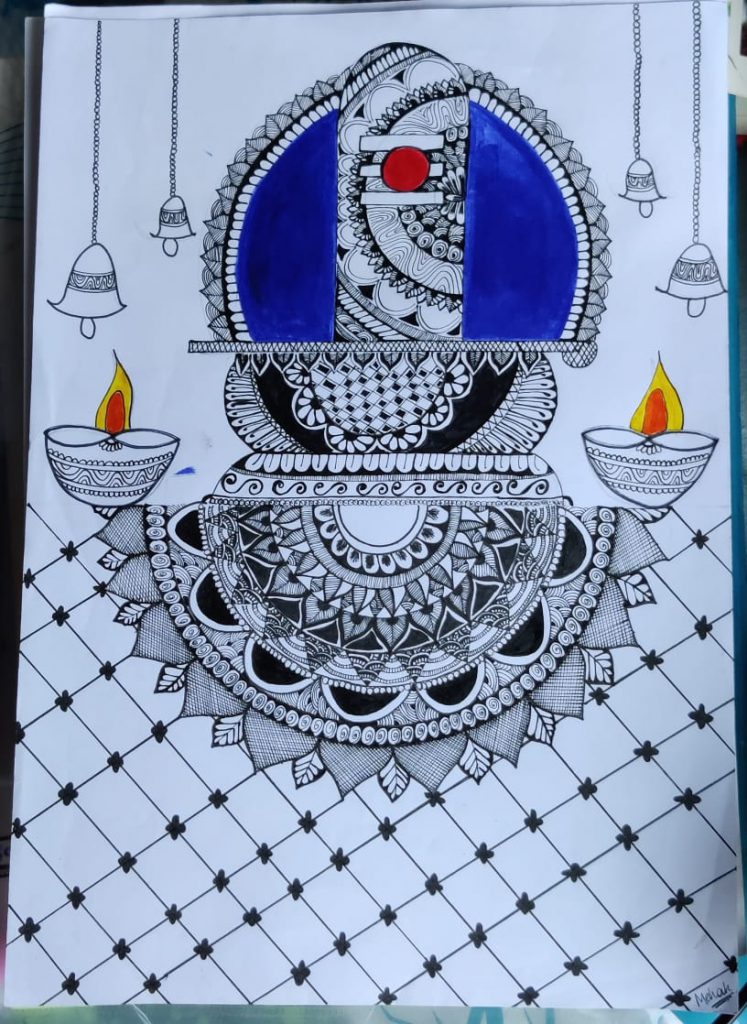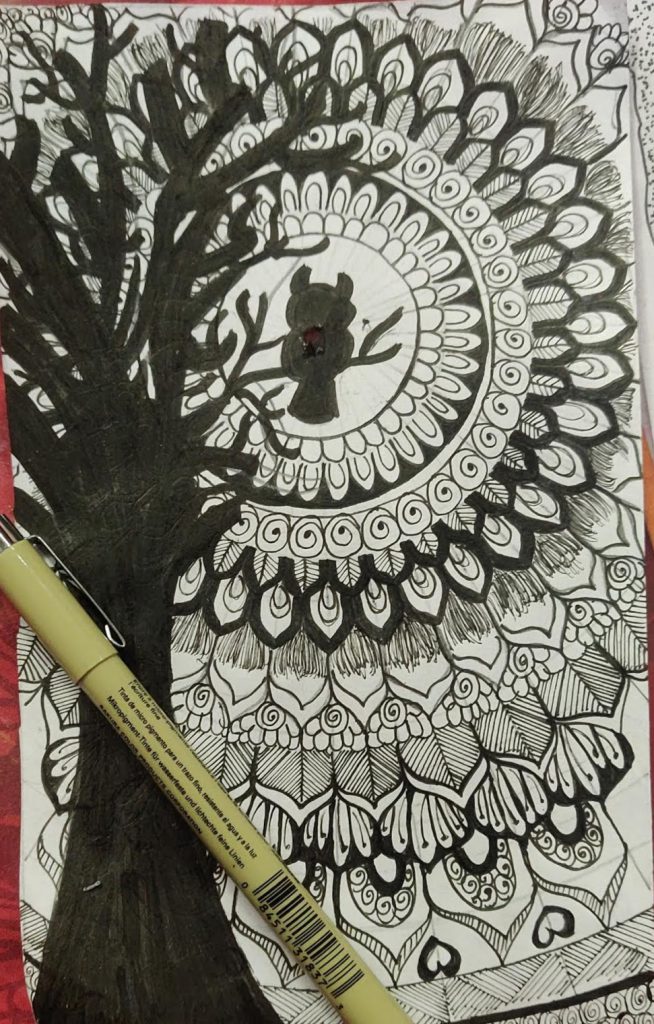 happy zentangling and wait for my next drawing until then this is Mehak signing off!!